Human Welfare Association
Human Welfare Association is a charity which is registered as a Welfare Organization with the government of The Punjab Social Welfare Department, UCDP Project #8. Lahore.
The HWA Is committed to serve the humanity as there are a lot of people in our society who need to be served whether it is a humble class of people or widows, orphans, peasants, underprivileged, impoverished, haves and have-nots, broken and vulnerable people. We are always happy to serve them alike. We are serving them by way of our following welfare projects which we are managing for the last couple of decades and taking care of these people just at door-step, but, in a best possible way which is fully appreciated and applauded by the community as a whole which is indeed a good source of strength, courage, encouragement and support for us and we are striving it hard to making endeavours and expanding our welfare schemes and achieving the desired goals objectively and successfully.
The HWA is trend settler who has set a high tradition of launching of the following projects for which the need was felt very badly to work in these areas and bring the people back on their foot to help them restore their confidence, resource, talent and become a useful part of the society and in turn be able to contribute equally a share as a responsible citizen for the betterment of the humanity and society in times to come.
Not everyone is born with a silver spoon in their mouth
HWA is a charitable project
Not everyone is born with a silver spoon in their mouth. It remains a mystery how some of us are chosen to be born privileged while some are born with a life time of struggle awaiting them. As empathetic human beings, the responsibility falls on to take care of each other as much as we can whether it is in term of lifestyle, education or health maintenance. With this in mind, HWA was born with the help of a group of like-minded people. People are always waiting for other people to take the first step so here we are taking the step and putting our foot down, rooting this association to the ground in hopes that people who are in need can avail all the opportunities that we ourselves were born with.
Our goal is to contribute to the betterment of the society
Our organization aims to empower and educate the younger generation to equip them with the ability and strength to change their lives. HWA is a non-profitable project. Our goal is to contribute to the betterment of the society through education, teaching people skills which would help them not just learn but to earn as well. So for that, we offer free education from kindergarten to matriculation, handicrafts training to women and free medical facility, treatment and medication.
HUMAN WELFARE ASSOCIATION
Nation-building through education, health and skills!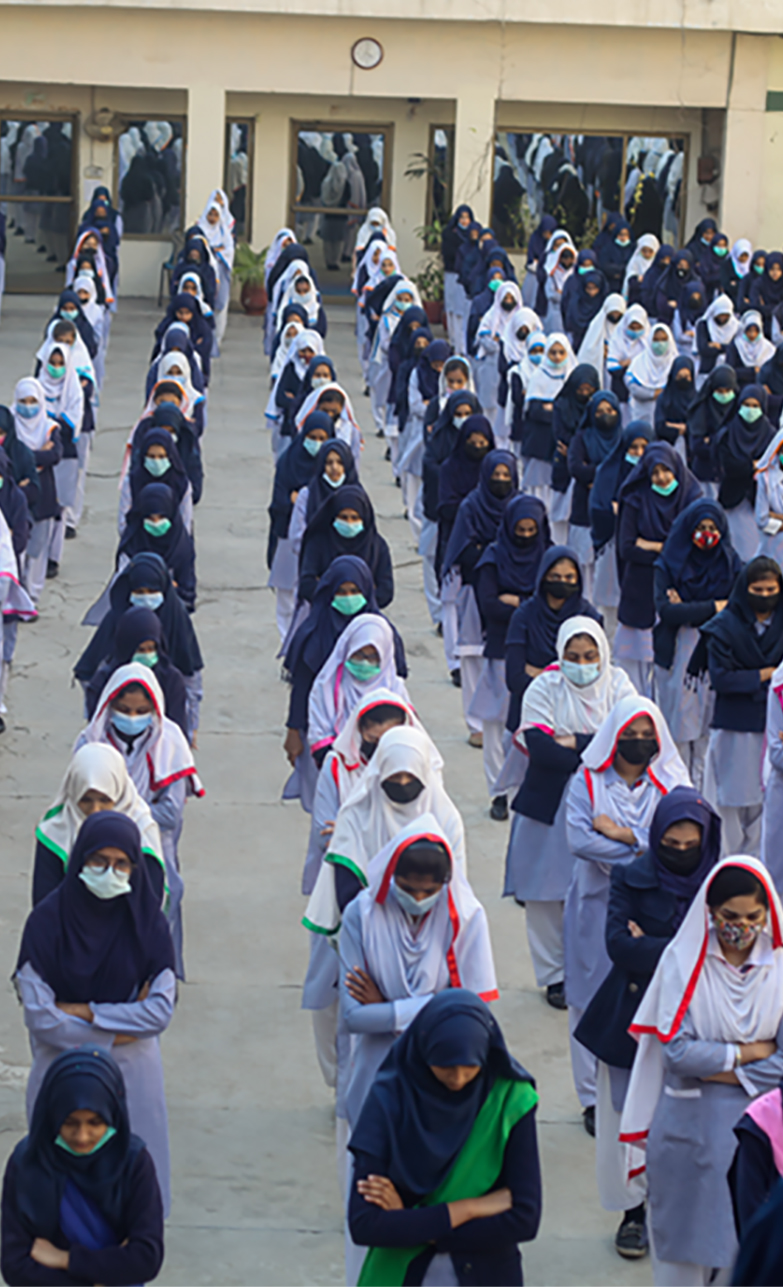 The most important thing is offering education as careers are built through this? a lifestyle is formed later. We set the initiative for ROSHNI MODEL HIGH SCHOOL in 2005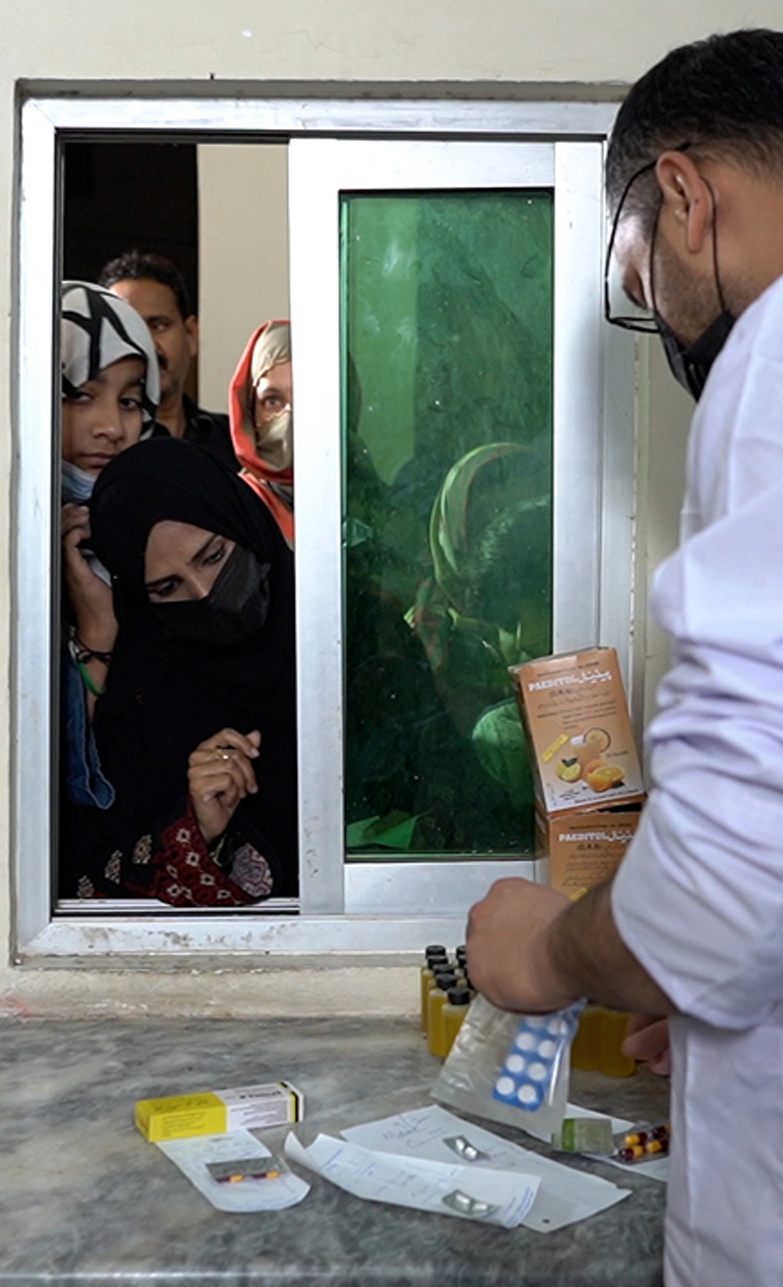 We built a medical Centre in the area which is completely free of cost and open for everyone that needs help! … Our doors are always open for everyone!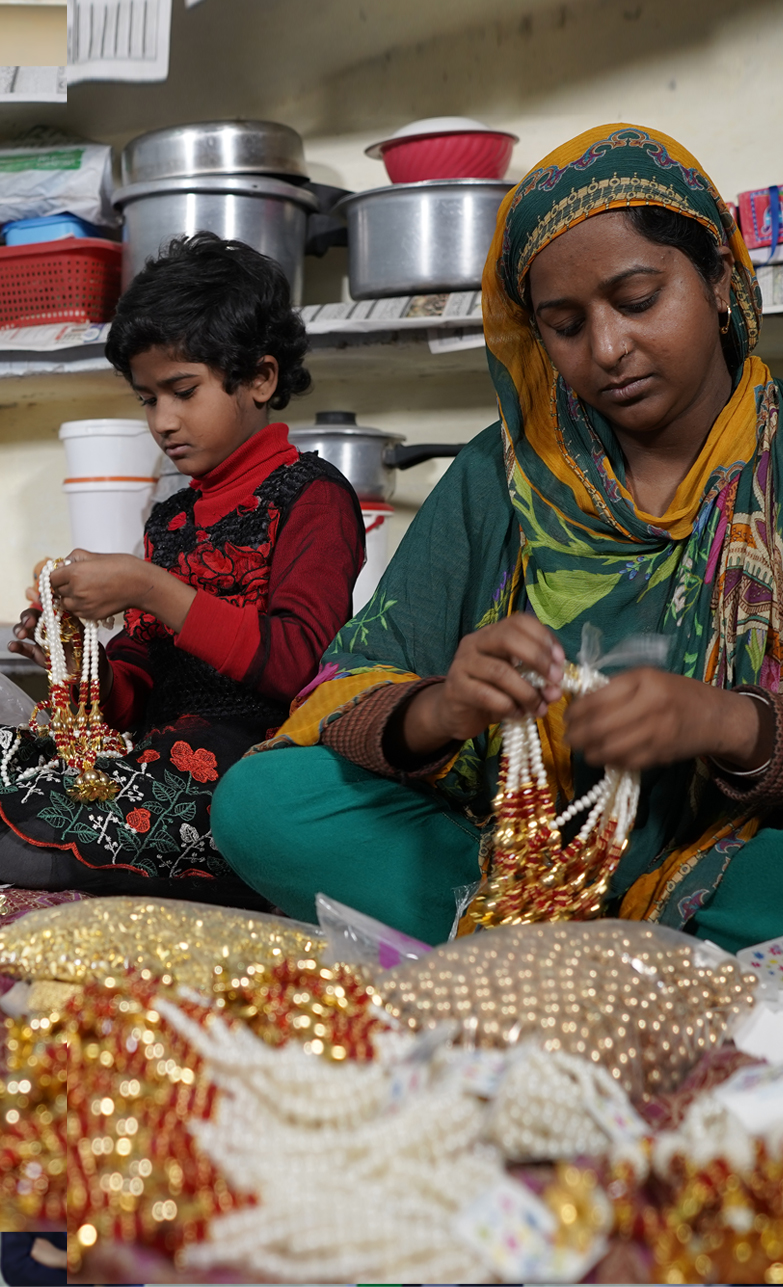 A separate skill employment centre is set up where women are taught basic skills that can help them earn money to support themselves and their family…