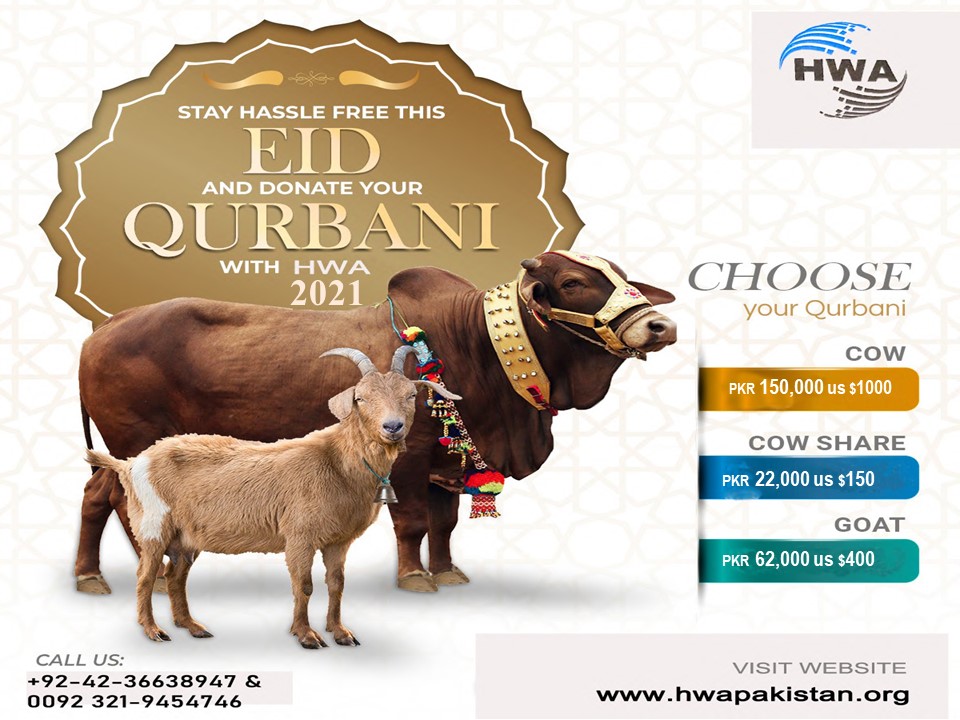 Human Welfare Association is a well-known and popular welfare trust which providing its worthy services to the poverty striken and needy people. The worthy institutes are also busy in offering the best of their services under the acute supervision of HWA.
⮚ Prior to all institutes, Roshni Model High School for Girls ranks first where almost 1200 students are being provided with the quality education. Not only that, the moral, ethical and religious grooming is considered eminent too along with the attractive & quality academic environment.
⮚ Secondly, Qamar Din Free Dispensary provides needy people with free medicines and treatment to diseased persons.
⮚ HWA has been implementing on the noble regimens of public services and it is continued as the reflection of past pursuits. The institute has planned attractive Ramadan Package in 2021 as well and has distributed 1000 RATION Packs to the needy families while considering the basic needs and necessities of destitute and needy public enlisting varied items as Flour, Rice, Oil, Chickpeas, Pulses, Jam e Sheerien etc. which costs 5000/- per pack Likewise, every year, IFTAAR program is also arranged for 100 persons in year 2021. The IFTAAR menu was consisted of fruit chat, fitters, samosas, dates and Biryani as well.
⮚ By performing IBRAHIMI SUNNAH, almost 20 animals are slaughtered every year on Eid-ul-Azha and their meat is distributed among the needy people. https://hwapakistan.org/human-welfare-association-qurbani-2020-thanks-to-our-donors/
Likewise, this noble task will be implemented this year too and in this noble deed, anyone can share his/her due part through following below mentioned division.
⮚ Per share in Cow's Qurbani will cost PKR 22000/- or US $150
⮚ A whole cow will cost PKR 150,000/- or US $1000
⮚ A whole goat will cost PKR 62,000/- or US $400
⮚ All worthy people are humbly requested to participate in this noble cause as much as possible to seek contentment of your conscience and divine bliss.
To donate us, kindly contact on the given address on the HWA's website.
Thank You.